Using virtual reality to impact individuals with autism.
Designed by professionals for professionals.
Contact us to learn how Floreo can fit in your practice today!
COVID-19 Response:
Floreo Supports Teletherapy!
A teacher, therapist, or parent can lead a Floreo session with their iPad from anywhere in the world (that has access to internet) while the Learner experiences the immersive VR lessons using their iPhone and mobile VR headset from the comfort and safety of their own home.
If you would like to learn more about using Floreo's teletherapy option, contact us at info@floreotech.com.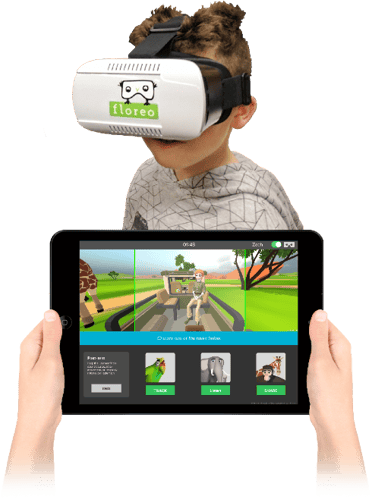 Floreo uses the latest in mobile VR technology to deliver a unique coach guided lessons.
You're in good company...