Immersive Learning Program
A collaboration with Meta to bring virtual reality lessons to neurodiverse students ages 13 and above.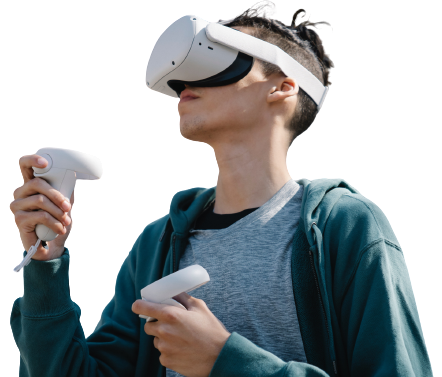 About the Floreo Immersive Learning Program
WHY FLOREO?
Floreo is a virtual reality platform for teaching social, communication, emotional regulation, and independent living skills. Through our library of research-backed, clinically designed lessons, teachers all over the world are using Floreo to help students with a wide range of skills in a fun and engaging way.
The platform empowers neurodiverse students by giving them an environment that is safe, controllable, repeatable, and dignified in which to practice the skills that will make their education more fulfilling and enriched.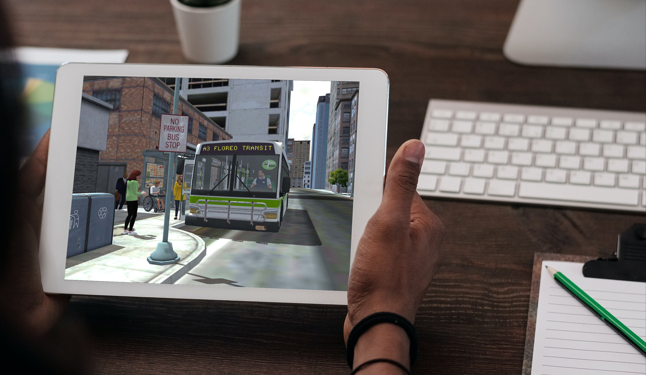 Each school enrolled in the Floreo Immersive Learning Program will receive:
A Floreo ILP Bundle for up to 18 months (a $5,250 value) for only $500!
Schools may be eligible for more than one Bundle.


FLOREO ACCESS
10 Floreo licenses



LIVE TRAINING
Live onboarding and staff training via video conference



SUPPORT
Regular check-in and deployment resources





VR HEADSET
2 Free Meta Quest 2 headsets preloaded with Floreo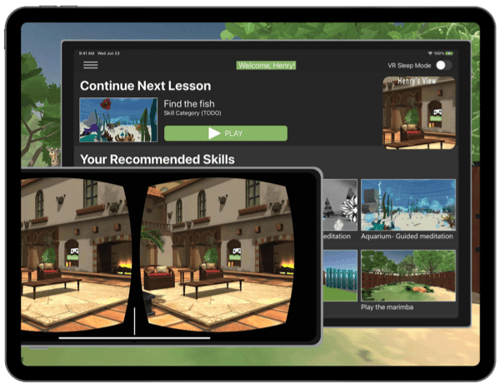 ELIGIBILITY
Schools serving neurodiverse students ages 13 and above are eligible to apply. Applicants will be considered on a first-come, first-served basis until all spaces allotted for the program are full. Institutions that meet any of the following criteria will be given special consideration:
Schools serving learners from underserved communities;
Schools with a track record of technological innovation;
Schools with pre-identified internal champions and a concrete plan to use Floreo regularly;
Schools that have buy-in from leadership;
Schools with IT support
Floreo also has calming environments that can be taken with the students around the school and in the community.
YOUR STUDENTS DESERVE THE BEST – apply TODAY!
Step 1: Complete this Request for Information form. 👉
Step 2. Participate in a short phone discussion with a Floreo representative.
Step 3: Complete a formal application.
Step 4: Sign agreement & complete payment of the $500 (per bundle) admin fee.
Step 5: Receive your headsets.
Step 6: Complete onboarding and training.
★★★★★
"One of my students sat for a 20-minute session of Floreo yesterday. When we were finished, I went to help him remove the headset and he reached up and pulled it back down. He wanted more!"
Jodie M.
M.Ed
★★★★★
"I have never had students so excited about learning before introducing them to Floreo. Now, my students can't wait to come to my class because of this awesome program."
Kelly H.
Special Education Teacher
★★★★★
"What I loved about the program was seeing how well our student was able to listen to the directions of the "people" inside the VR scenario as well as the peer models guiding her."
Kristen G.
Special Education Teacher